WHAT'S WITHIN YOUR POWER?
Our members do extraordinary things with electricity, and we're proud to support them with electricity that is extraordinary, too. More than half the electricity Great Lakes Energy and power supplier Wolverine Power Cooperative provides is carbon-free.
Whether we're caring for Michigan's natural resources, or supporting difference-makers in our communities through charitable giving, People Fund grants, energy savings, and volunteering, we constantly seek ways to change our members' lives for the better.
POWERING THE EXTRAORDINARY
See how our members use their electricity to do extraordinary things.
Friske Orchards & Farm Market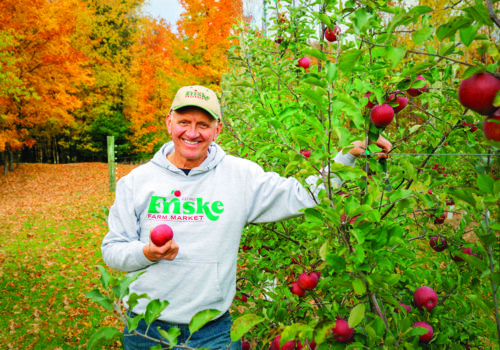 MAKE A DIFFERENCE
As a member of Great Lakes Energy, we're proud to provide you with many opportunities to make a difference in your community. From reducing your carbon footprint, to supporting vital non-profit organizations, take a look at the list below to see what's within your power to make a difference in the community.